12 Adorable St. Patrick's Day Crafts and Printables
These adorable St. Patrick's Day Crafts and Printables are just the cutest thing ever!! St. Patrick's Day is coming up so soon. It is always so fun to decorate around the house. Here are some cute, fun ideas that I love and I am sure you will too. There are many St. Patrick's Day Crafts and Printables. Let me know which ideas are your personal favorites.
Shamrock Mason Jars – This mason jar is just adorable. I love how simple this project is but it makes such a fun decoration.
Printable Treat Bag Tag – A perfect, easy gift to give to anyone just fill it with candy and print your printable.
Shamrock String Art – This cute artwork is such a fun decoration that you can add anywhere in your house to make it feel a little more festive.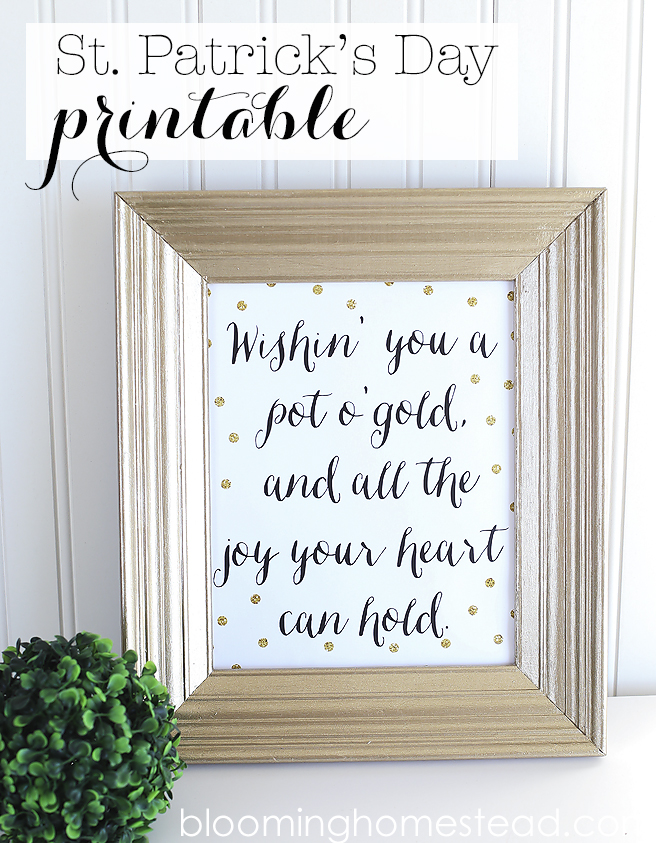 Pot of Gold Printable – I just think this printable is so cute. I am obsessed with the gold dots. So fun!
Pot of Gold – This pot of gold is so fun! My kids will love making these with me. Can't wait!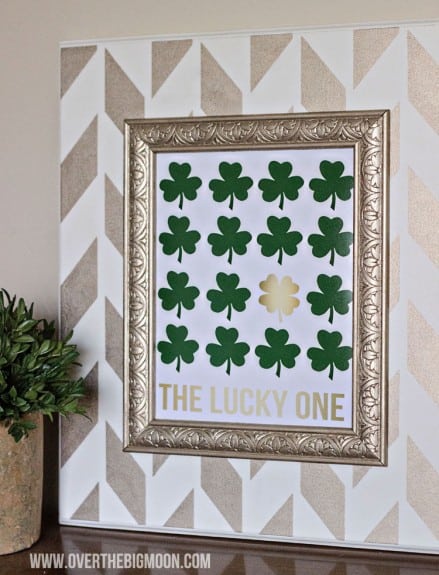 The Lucky One – I love printables they are so easy and add a decoration any where you put them.
Burlap Banner – This is one of my favorites out of this St. Patrick's Day Crafts and Printables post. I love how its just burlap and paint but it looks so adorable.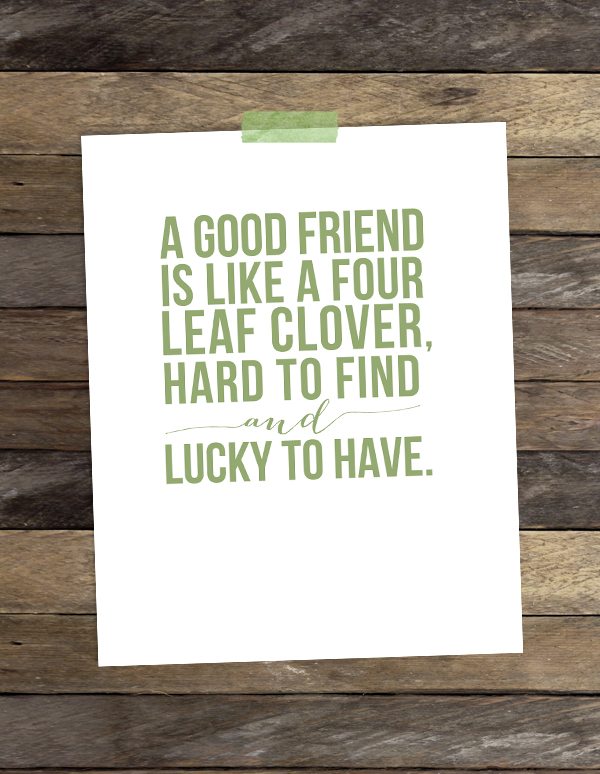 Lucky to Have – A perfect gift to give to a friend of even to put up in your own home.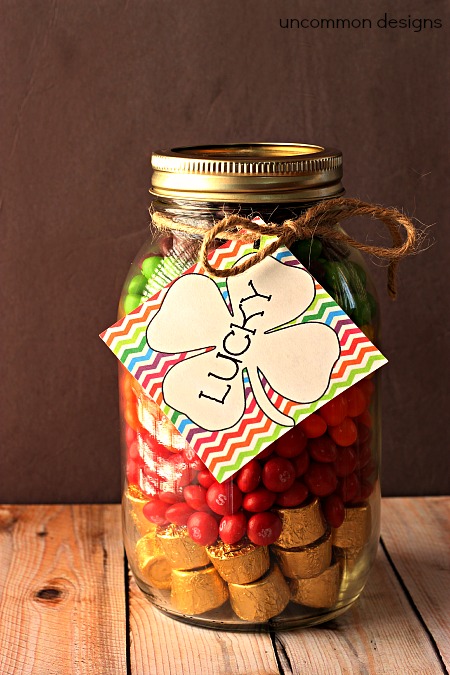 Lucky Candy Jar – Such a cute Jar of Candy. My daughter can't wait to give a smaller version to her friends.
Kiss Me  – Kiss me i'm Irish… love it!
Lucky Sign –  DIY lucky sign that is adorable. I love all the different prints that are used.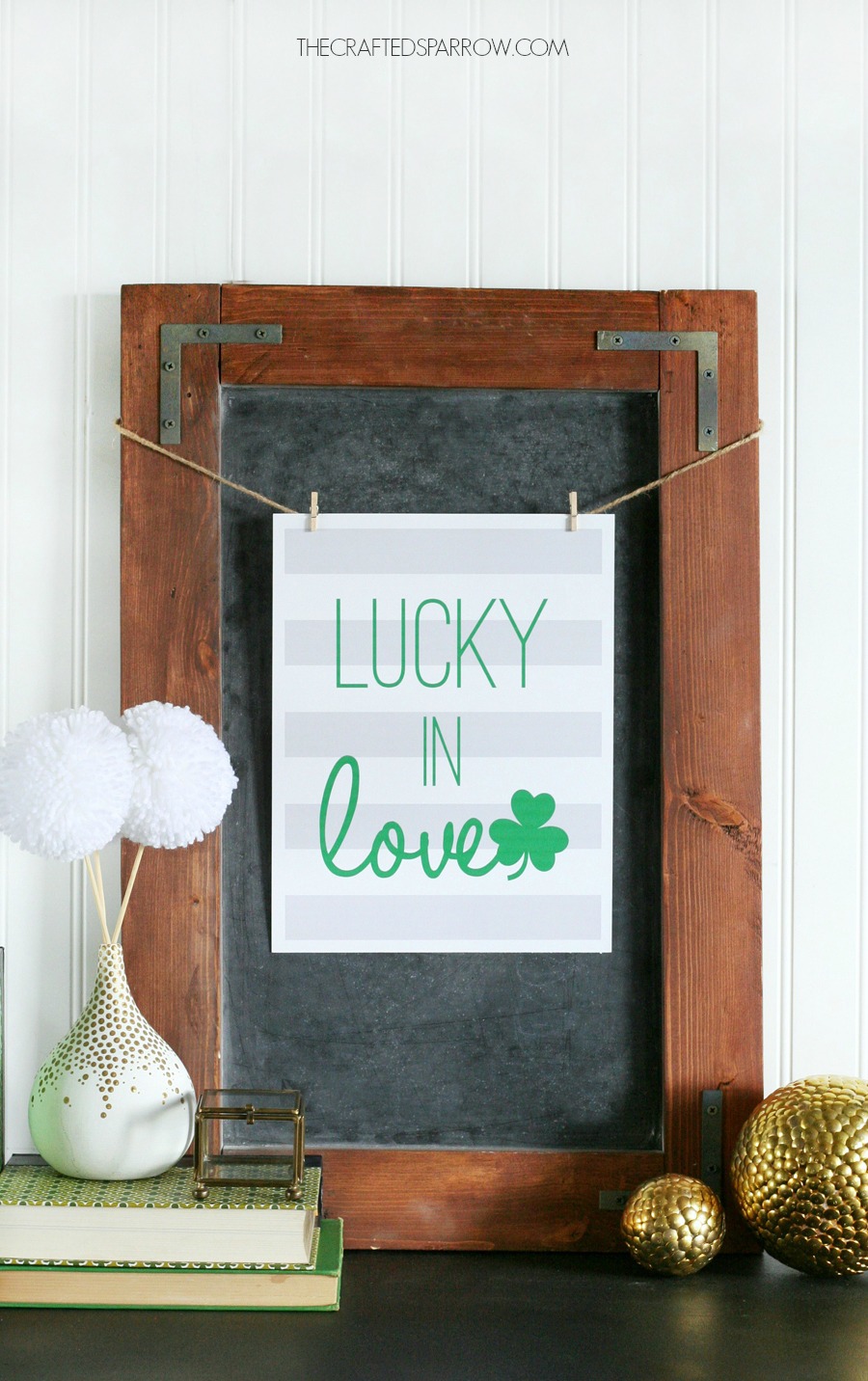 Lucky in Love – I am definitely printing this one out.