Bake Craft Sew Decorate: Holiday Decor Ideas
Hi! Welcome back to Bake Craft Sew Decorate! We're partying all month long with Holiday Decorating Tutorials and joining some of our blogging friends for crafting, sewing and baking! Cindy will be doing sewing ideas on SkiptomyLou, while Mique from Thirty Handmade Days, will be posting craft ideas, and Leigh Anne from Homebased Mom will be posting delicious edible gift recipes so follow along all month long!
Hello Classy Clutter friends! My name is Toni and my blog is Design Dazzle. I started my blog to express and share my love of design. Creating gives me a joy-filled life. I love my family, a good party, designing something fun and seeing creative projects that say, "WOW"!
I wanted to share with you all – how easy it is to use everyday items from around your home to create beautiful decor for the holidays. It's like shopping your home for fun decor and repurposing it in another setting. It is also good for the budget since you will be purchasing less decorating items. With some ingenuity you can create beautiful tablescapes, mantels, tree decor and more with things you already own.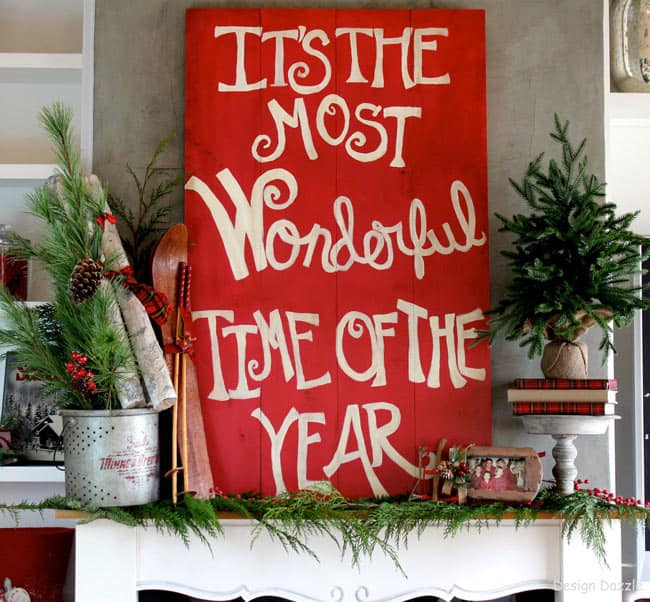 The holidays are the most wonderful time of the year! And this mantle decor is not only festive, but also simple to put together. I used a rustic bait can on this mantle, but any galvanized bucket would work. To give this mantle some vertical appeal, I used a galvanized cake stand and stacked books wrapped in Christmas paper on top of the stand. A simple touch that really adds so much to the cozy feel of this mantle. If those birch logs on the mantle look real, see what they are really made with.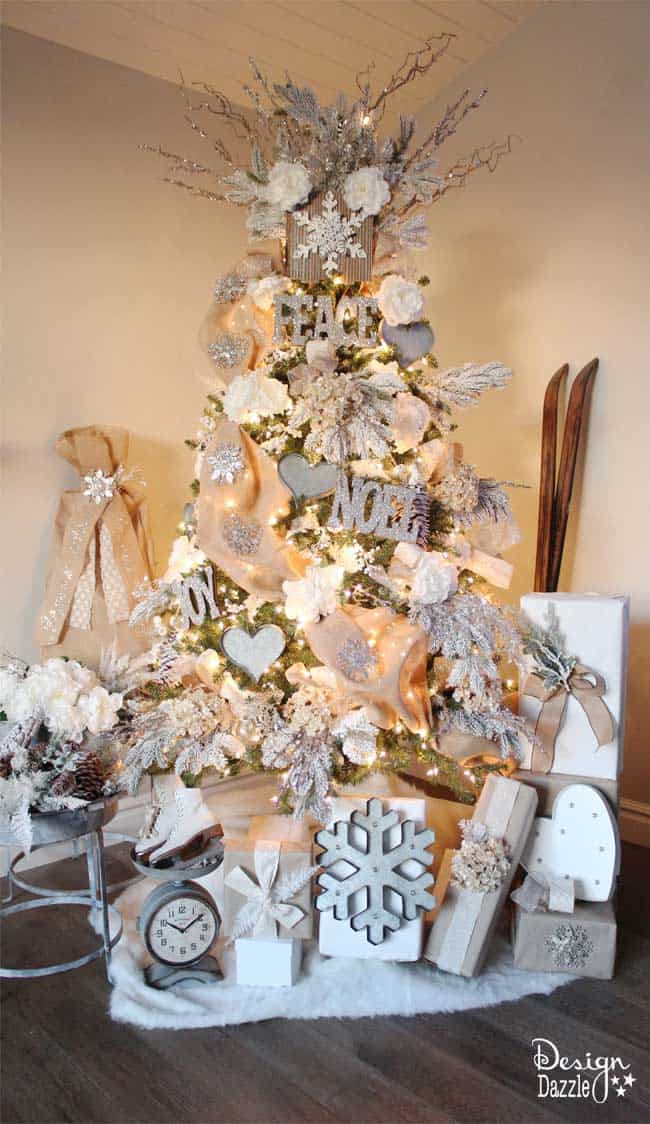 This year my Michael's Makers Dream Tree was all about winter wonderland glamour! White lights and sparkle contrast with the burlap and galvanized metal for a festive winter look. For this look, I was able to use a variety of items from my home and even outside my home to decorate around the tree! The rustic skis and white ice skates were purchased at a flea market and can be used many times over in decorating holiday decor in a variety of ways. The galvanized marquee heart is a fun accent and also can be used as Valentines decoration.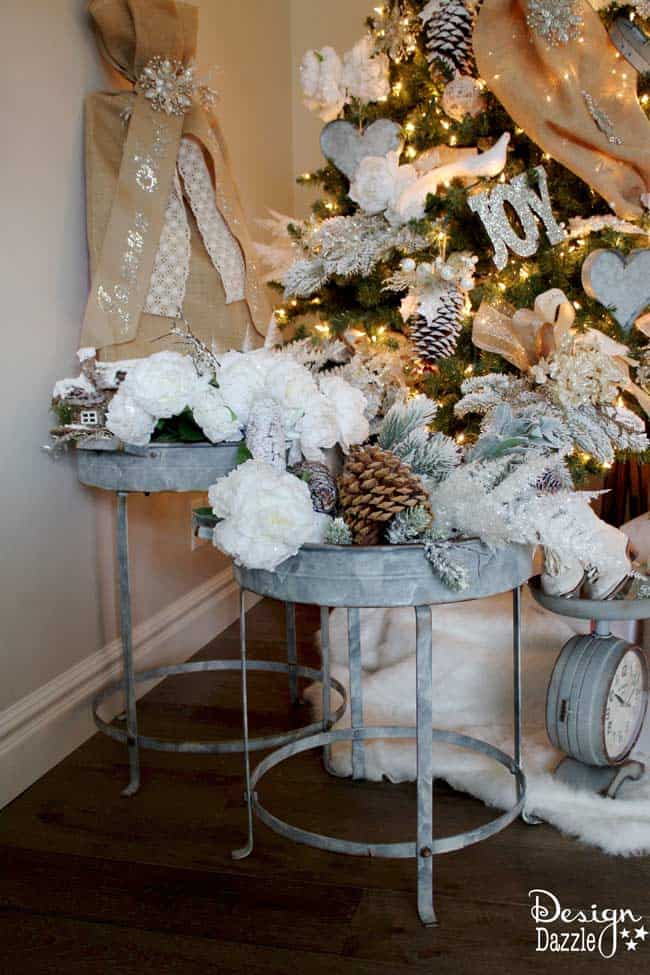 This galvanized table set adds vertical appeal and provides a perfect place to add some greenery and textural details. The best part is that these adorable tables usually live on our patio. Don't be afraid to think outside the box (and your home!) when looking for items to add festive details to your holiday decor!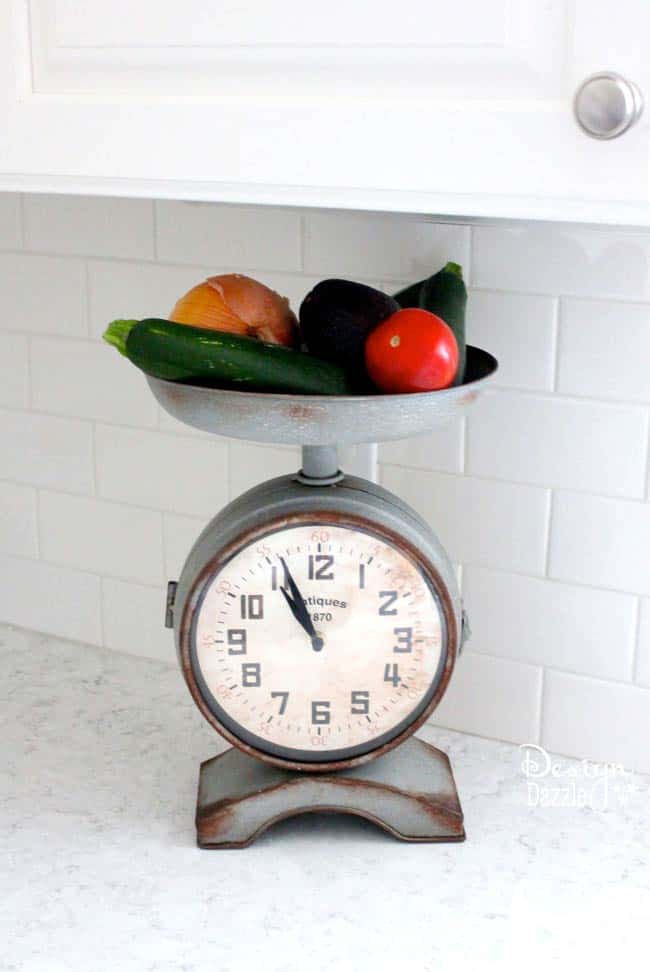 Remember that beautiful scale under the tree that was displaying the ice skates so perfectly? Well, here it is in it's natural habitat…a decorative kitchen scale (it's actually a clock!) used to hold fruits and vegetables.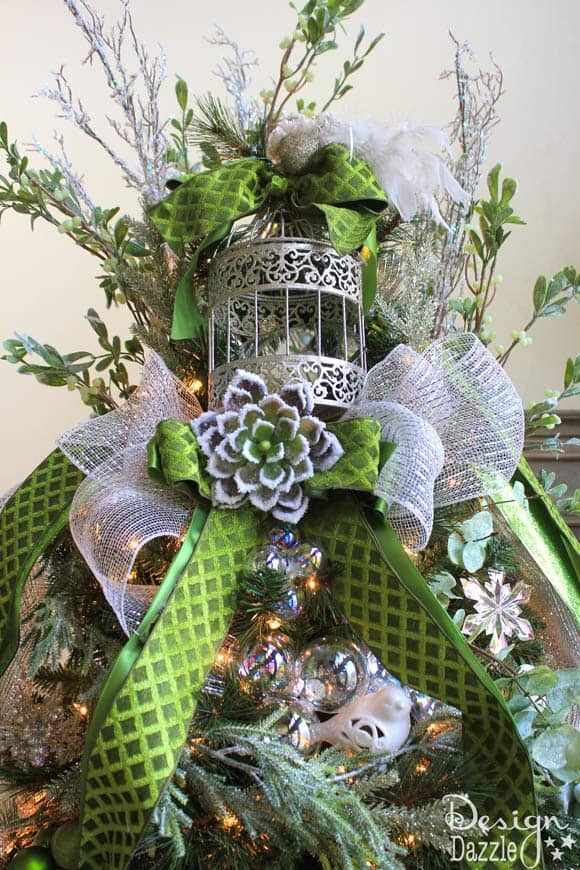 This tree includes a beautiful birdhouse used as a tree topper that I found in my home. I also used decorative birds from around my home and wired them to the tree. Just because it's not sold as an ornament, doesn't mean you can't use it as an ornament!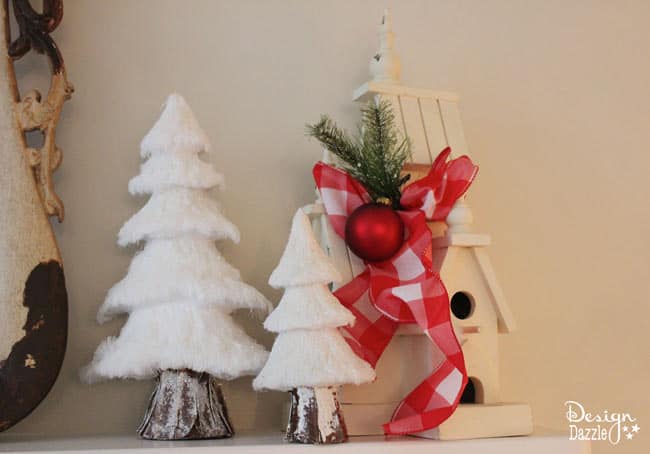 This festive wooden birdhouse looks like the perfect holiday decoration for any mantle. It adds cozy detail along with the frosted pine trees.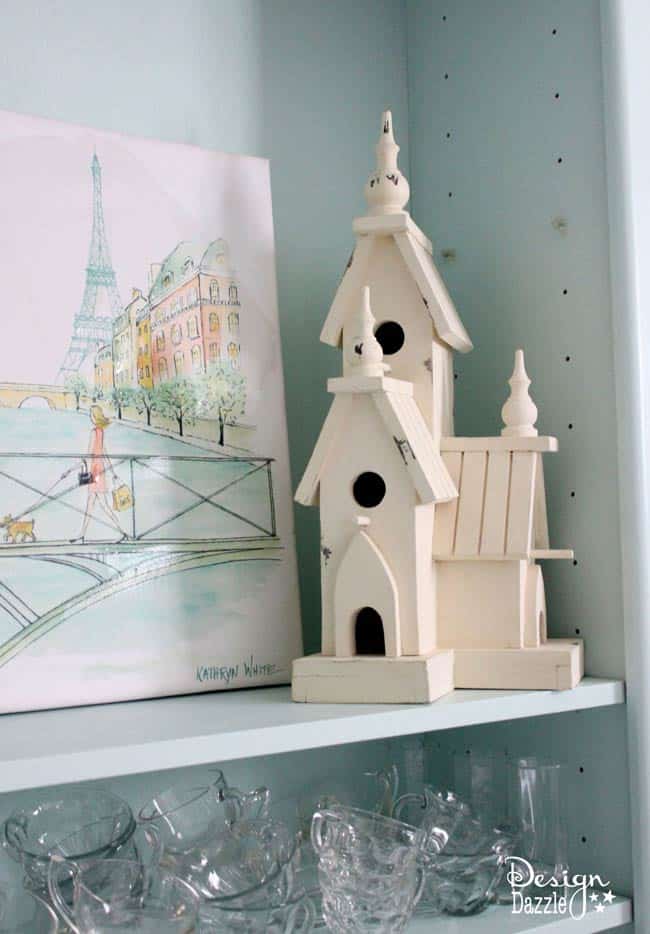 And here is that same birdhouse where it usually lives! It adorns a shelf in my butlers pantry/laundry room as a classic accessory, but by adding some ribbon and greenery it became a beautiful focal point for my holiday mantle.
Accessories in your home really can do double duty during the holidays by seeing them in a different light or adding simple details to make them more festive. You're favorite home accessories can truly become your favorite holiday decorations!
More fun ideas at Design Dazzle…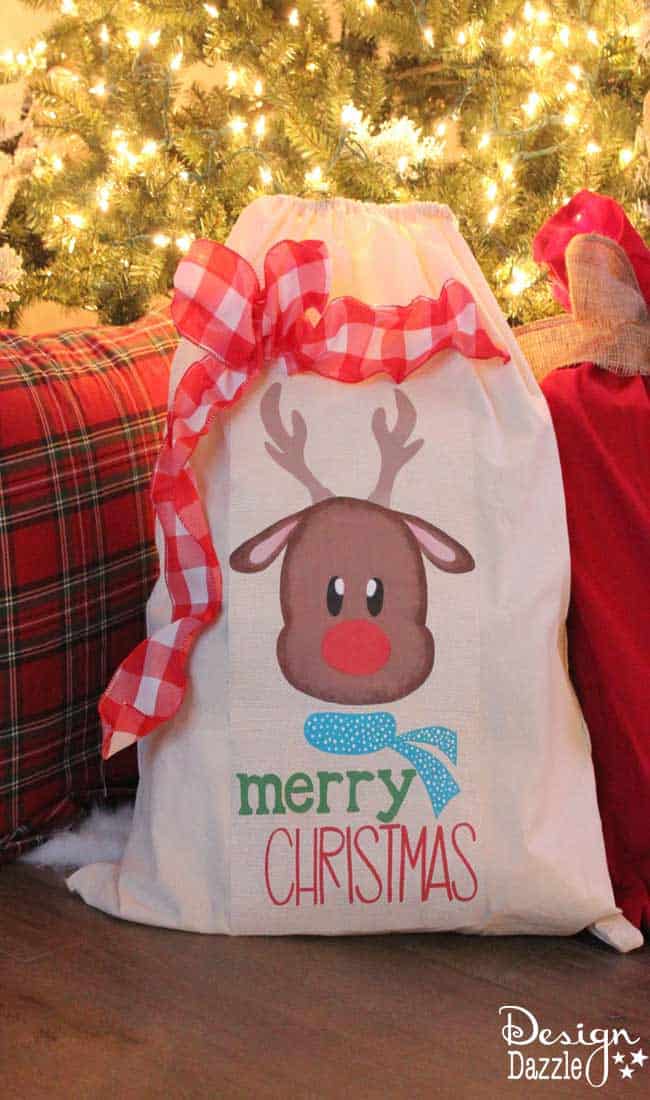 Super fun Christmas tradition using Santa Sacks or use these to wrap gift for under the tree!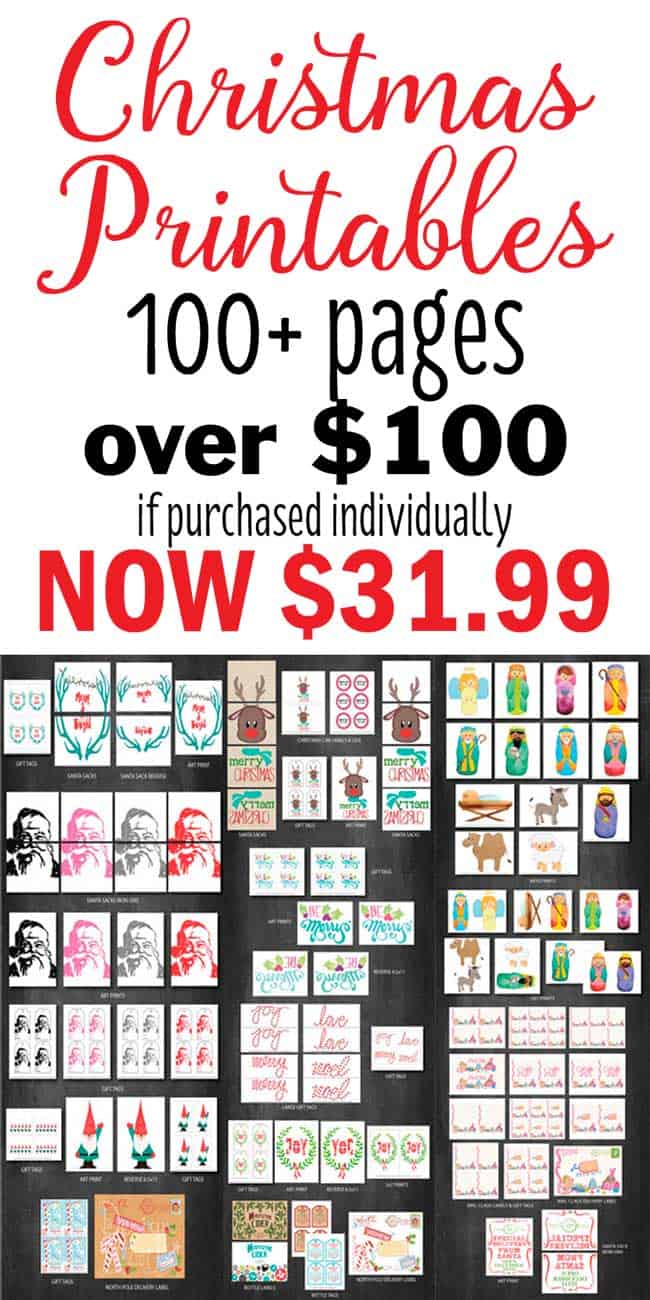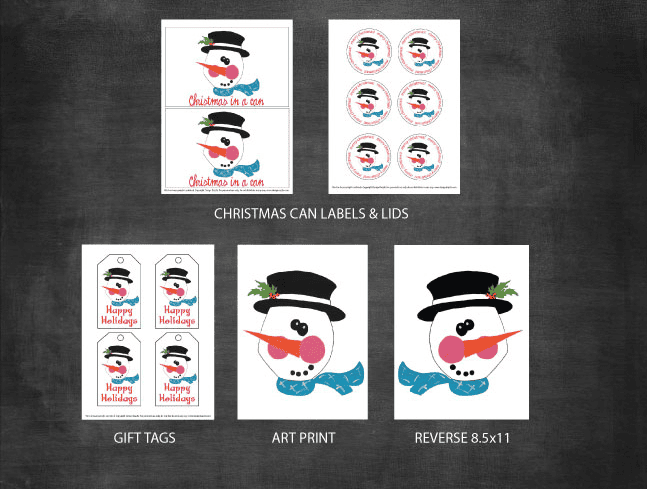 If you are needing awesome gift ideas, Christmas Eve Boxes, gift tags, iron-ons for t-shirts or Santa Sacks and a list of LOTS of fabulousness, check out all 100+ printables for only $31.99 All printables print on 8.5 x 11 size paper.
Thank you Class Clutter for hosting such a fun series!! xoxo
Thanks so much for sharing Toni! We love all of your cute decor ideas! What a beautiful, festive home! Isn't her tree amazing!??! Be sure and follow Toni on her blog, Design Dazzle and on Facebook, Twitter and Pinterest.