11 Adorable Easter Treats
Delicious Easter treats are always so fun to make and even more fun to eat! Check out these easy recipes and spice up your party this year!
Check out some of my other Easter posts:
Hi friends! Easter is just around the corner and I'm so excited! My kids love Easter and Spring/Easter in Arizona is the BEST! I mean, you can't beat 75 degree weather for your Easter Egg Hunt right? Here are a few Adorable Easter Treats to get your family ready for Easter! Try them all out and let me know what your favorites are!
Sweet Treats Peeps from Classy Clutter
Simple Spring Garden Cupcakes from A Few Short Cut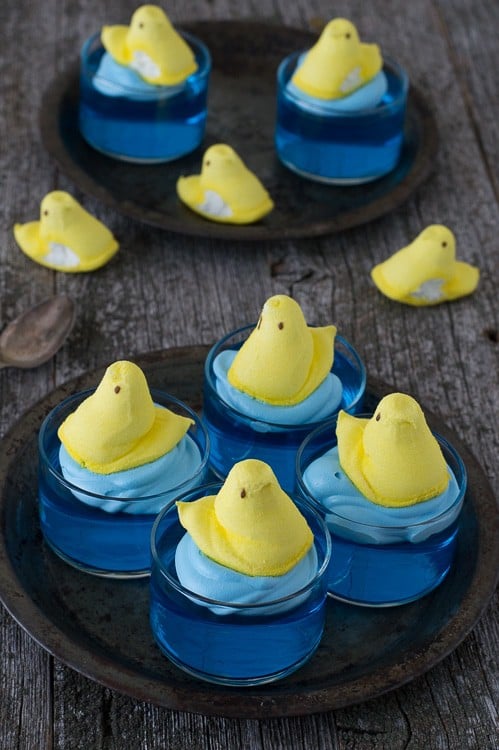 Swimming Peeps Jello Cups by The First Year
So fun!
Peeps Houses by Yesterfood
Butterscotch Bird Nests from Classy Clutter by Baked in Arizona
I always love to make these for my kids for easter they love them.
Bunny Butt Easter Cupcakes by Spend with Pennies
These cupcakes would make anyone smile! They are adorable!

Cute Garden Carrot Cupcakes by Your Cup of Cake
Fry Box Bunny by Eighteen25
This is the cutest!
Bunny Bait from Simply Kierste
So yummy and so so easy!
Peeps Pudding S'mores pies by Katrina's Kitchen
Bunny Pretzels by Miss Candiquik
These Easter Treats are perfect for Easter and Spring! My kids would love each and every one of these cute ideas. I want to make a few and package them up for gifts! Aren't they darling?! Which one is your favorite?