15 Adorable Girl's Room Ideas
As you may know, I don't have a daughter. I'm expecting my fourth little boy and I could not be more excited. The only downside to that is I would LOVE to decorate a girl's room! I have a pretty girly craft room but for now I'll live vicariously through these amazing ladies' design skills! I am obsessed with each and every one of these adorable girls room ideas. I hope you find some inspiration if you're looking to redecorate your girl's room or if your little one is ready for her first "Big girl" room! Oh my gosh, so fun!
Boho Bedroom Room from Vintage Revivals
Bright and Colorful Girl's Bedroom Makeover from 6th Street Design School
Colorful and Charming Teen Bedroom  – Savannah did this adorable room for her little sister, Sophie. It is so adorable and perfect for tweens! 🙂
Elegant and Timeless Girly Bedroom from The House of Smiths
Crisp White Girl's Room from Natty by Design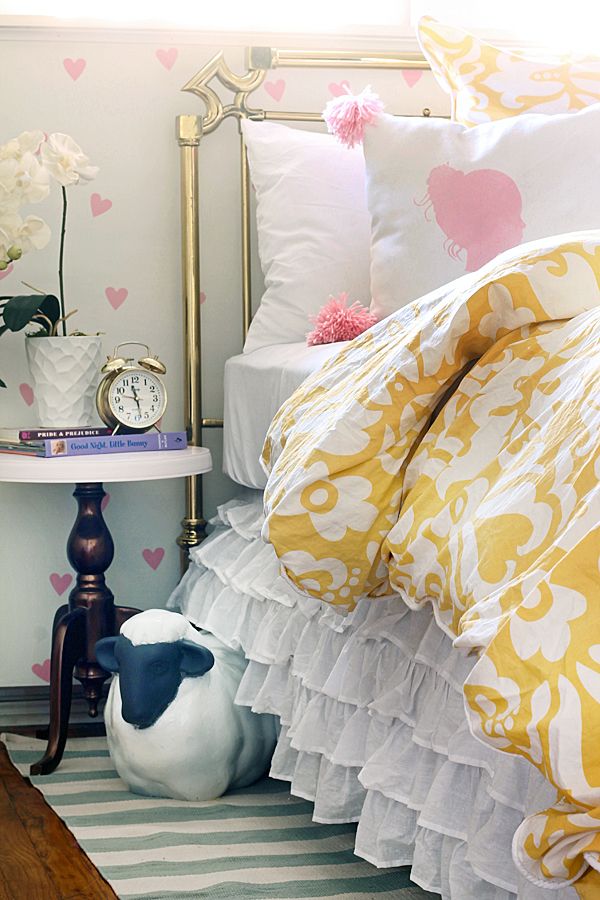 Little Lady Bedroom Reveal from The Hunted Interior
Pink and Shimmer girl's room from Design loves Detail
Hot Pink girl's room from Sas Interiors
Coral, Gold and Aqua Girl's Room from All Things Thrifty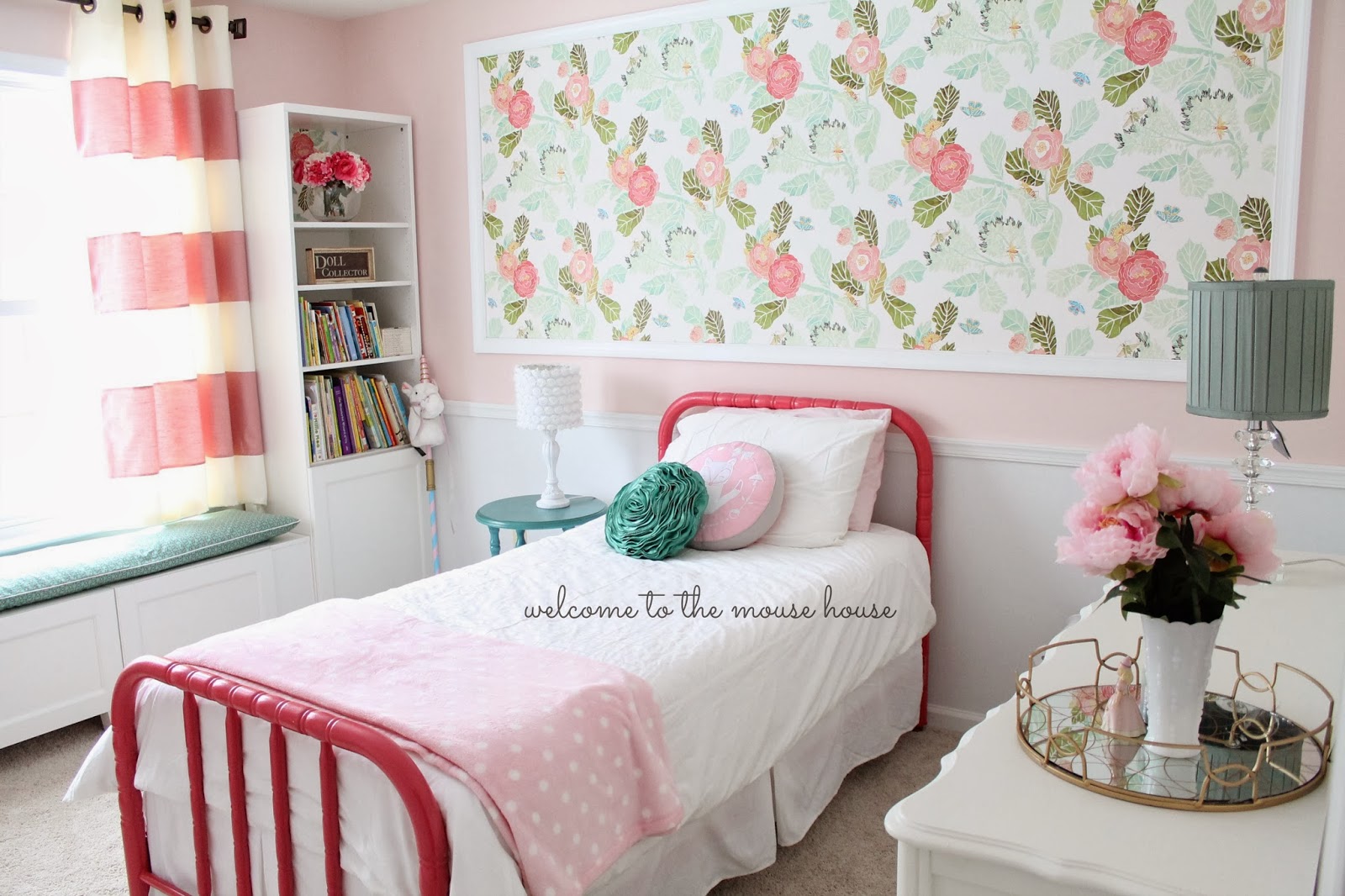 Anthropologie Inspired Girl's Room from Welcome to the Mouse House
Coral and Gold Regal Girl's Room via Project Nursery
Colorful Honeycomb Wall and Girl's Room from Vintage Revivals
Shared Girly Bedroom from All Things Thrifty
Coral and Navy Girl's Room via Project Nursery
Pink and Black Girl's Room – This is Savannah's little girl's shared bedroom! How cute are those black polka dots!?
Wow! So many amazing girl's rooms! Which one is your favorite? Oh, yeah! Don't forget to check out these awesome boys rooms too!