4th of July is one of my favorite holidays! I love when summer hits and it is time for swimming, BBQs, parades, fireworks, etc! I love it all! My birthday is also in July (Savannah's too!!) It's an all-around great month! This year I wanted to decorate a bit inside for this awesome holiday to show my patriotism! Today, I'm going to show you how to make this DIY Patriotic Wall Art I created for the summer holidays.
We've also teamed up with some awesome bloggers to get you into the Patriotic Spirit with a 4th of July Blog Hop!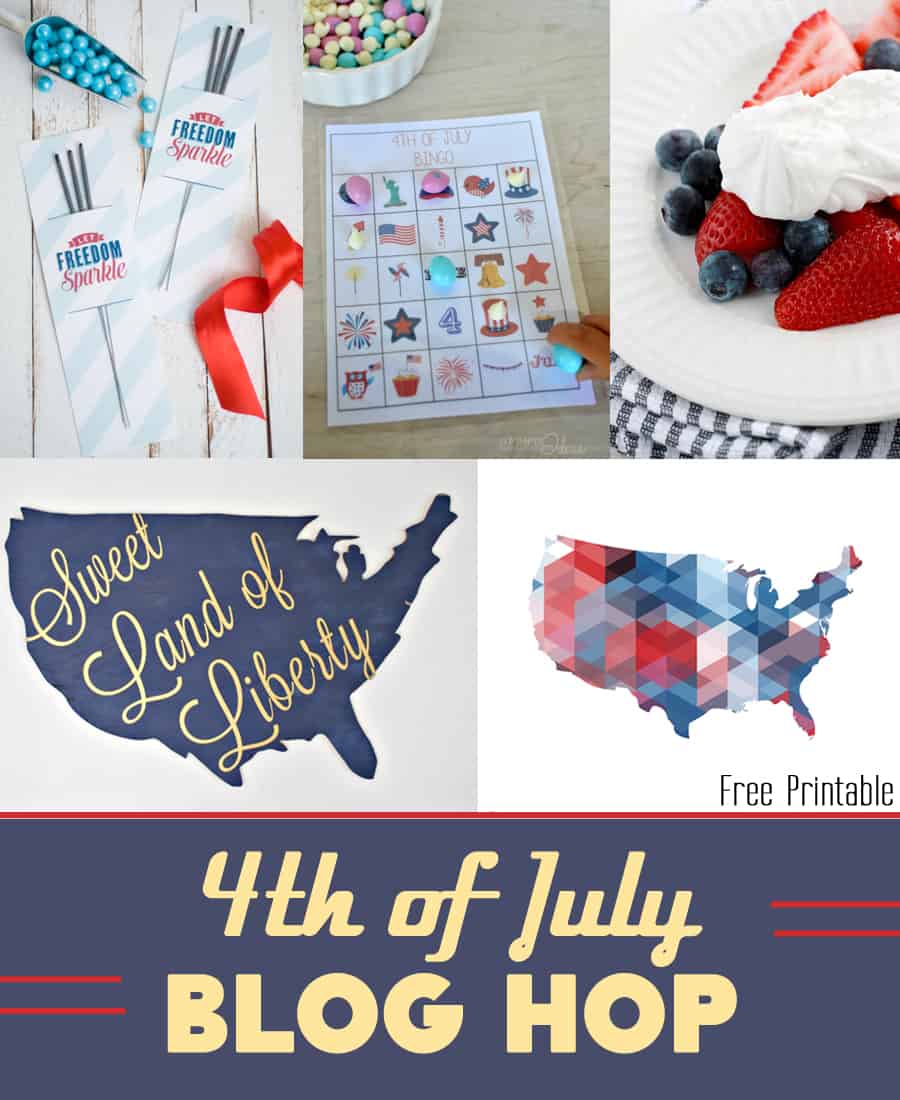 Materials:
First, draw the shape of the USA (or even your home state!) on a piece of plywood. We did this by "eyeballing" it but you can use a template of some sort if you choose. Then, use your sandpaper to smooth any rough edges.
Next, flip your wooden shape over and add the D-ring so you can hang it when you're done.
Paint or stain your USA! I chose a dark navy blue. It looks more cobalt in this picture while the paint was still not quite dry and it was out in the bright sun. I also used a small brush and painted the lip around the outside metallic gold.
Last, I added gold vinyl lettering that reads "Sweet Land of Liberty". I love the phrase over the entire USA. I used gold vinyl and the font is Lavenderia. If anyone is interested, you can purchase the vinyl decal I used in my vinyl shop here.
I hung it up in my Gold Gallery Wall for the summer. The next step in decorating for summer is to do a Summer/Patriotic chalk art on my chalkboard and make some cute printables for some of the frames. It's gonna be awesome! 😉 Maybe I need some cute USA pillows on my couch too!
Do you decorate for Summer? I like doing Patriotic decor because it works for Memorial Day, 4th of July and through Labor Day!
Now pop on over to the other blogs that are participating in this 4th of July Blog Hop and check out all their amazing stuff!