Bake Craft Sew Decorate: Easy Ribbon Christmas Trees
Hi friends! We are almost a week in to our Bake Craft Sew DECORATE series! If you're new or haven't visited in a while, we will be having Christmas and Holiday decorating ideas here on Classy Clutter for the whole month of November! We will be teaming up with our blogging friends Cindy, Mique, and Leigh Anne! Cindy will be doingsewing ideas on SkiptomyLou, while Mique from Thirty Handmade Days, will be posting craft ideas, and Leigh Anne from Homebased Mom will be posting delicious edible gift recipes. We're super excited about it so come back every day in November for another Holiday decorating idea!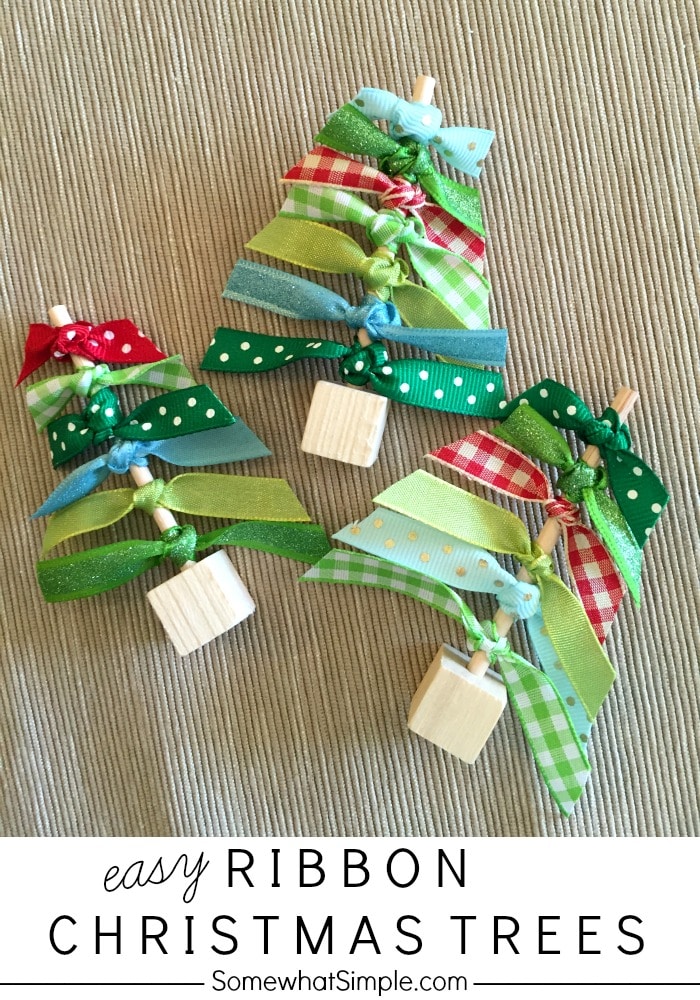 Hi guys! I am Stephanie from Somewhat Simple and I am excited to share with you a darling (and EASY!) Christmas decoration — Ribbon Christmas Trees!
These little trees are super versatile- use whatever colors of ribbon match your decor, make them as big as you need them, and display them wherever fits best. I've used them as an added piece of decor on my mantel, but they'd even make darling name tags for your Christmas place settings.
I made a short video tutorial if you're more of a visual learner (like me!) or you can keep scrolling to see the step-by-step process: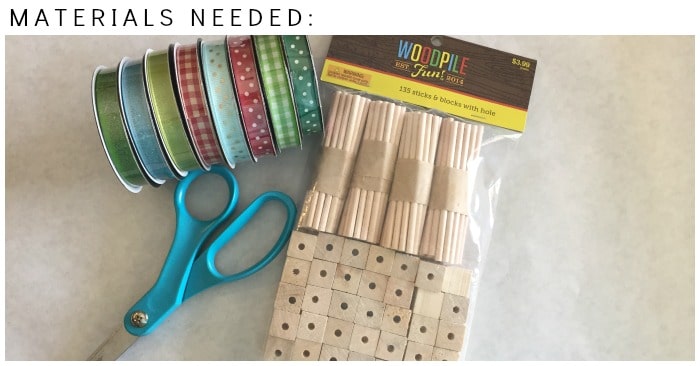 ribbon
scissors
wood sticks (I found these mini sticks at Hobby Lobby that come with square blocks. They are perfect!

Cut several strips of ribbon. (The actual size of your finished trees will determine the length you will need. For mine, I cut strips that were about 5 inches long. I could've cut them shorter, but 5 inches was easy to work with.)
Tie each ribbon in a double knot around your stick, adjusting the way the ribbon lays as needed.
Trim the ribbon in a steep slant from the top of the tree down to the bottom.
… and that's it!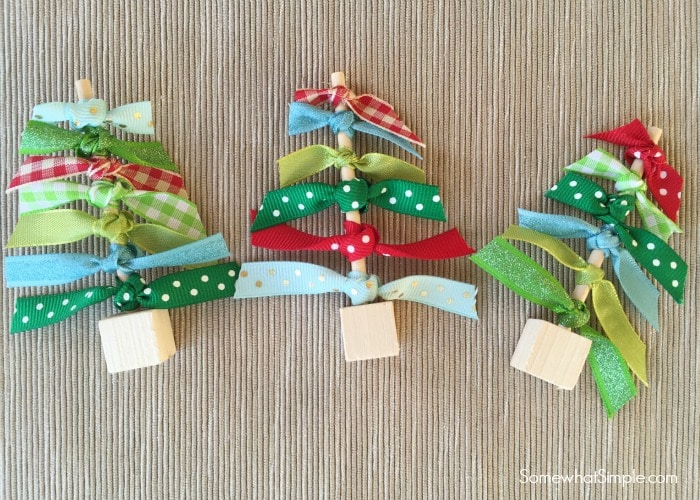 Merry Christmas!
I'd love to have you stop by
Somewhat Simple
and see what else we have going on!
Here are a few more Christmas ideas you might enjoy:

Christmas Eve Traditions for Couples || Christmas Treats in a Can || Christmas Stockings for Couples
Follow our every move on Facebook, Twitter , Instagram and Pinterest!
Thanks for sharing Stephanie! Aren't these so cute! Imagine the possibilites with all different kinds of ribbon! Be sure and follow Stephanie on her blog, Somewhat Simple and on Facebook, Twitter , Instagram and Pinterest!