We're right on the brink of Fall and while I'm SUPER excited for Fall festivities and all things pumpkin, I get a little nervous when Fall comes because it means another treacherous winter is on it's way to New York. This is our last winter here in NY and we're planning on moving to a much warmer climate but for now, I'm a little nervous. Okay, a lot nervous. Last winter really got to me and rumor has it, this one is going to be worse. Yep, I'm scared!!! This Arizona girl is not made for any type of wind chill. Snow I can handle but bitter wind (with 4 kids in tow!) is giving me anxiety! ha! Anyway, these delicious, slow cooker Fall soups will last you well into Winter and hopefully keep you warm!
Slow Cooker Vegetarian Taco Soup
Slow Cooker Chicken Parmesan Soup Recipe
Crock Pot Picante Chicken and Black Bean Soup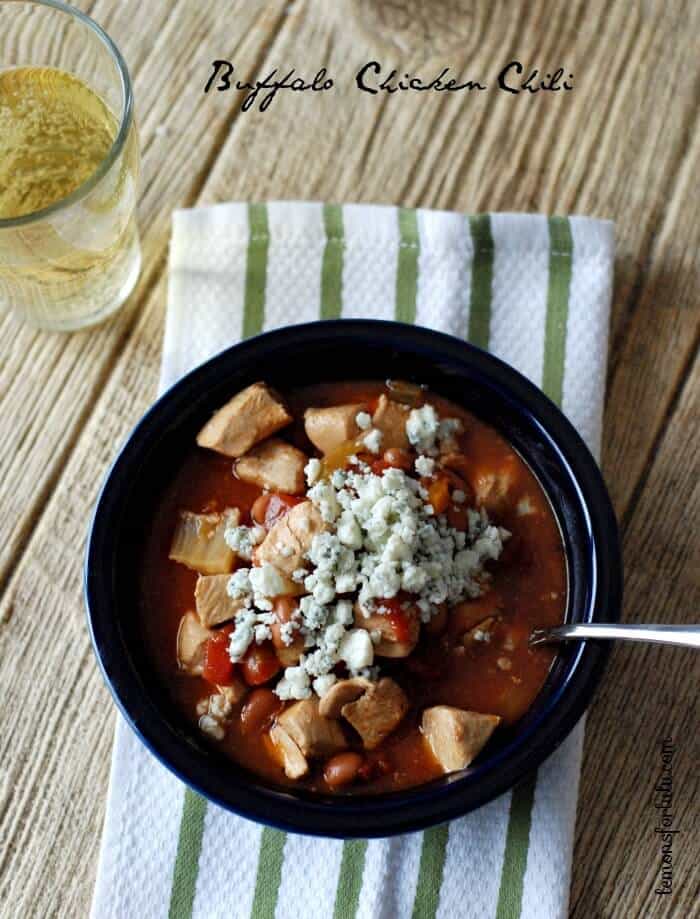 Crock Pot Buffalo Chicken Chili
Slow Cooker Chicken Tortilla Soup
Slow Cooker Creamy Tortellini Soup
Slow Cooker Creamy Tomato Soup
I'm going to add each and every one of these into our dinner rotation. In the Fall and Winter, I do soups at least once a week so these are going on the list! Hope these help you and your family warm up during the upcoming cold seasons!
Love your slow cooker? Me too! Check out 101 Slow Cooker Recipes organized into categories for you! You're welcome. 😉