I recently created this super colorful space at my mom's house to spruce up her already beautiful backyard patio. Spring is in the air and everyone I know is craving a gorgeous outdoor space! By upcycling a few items, I created a Springtime setup in her yard! The great thing about upcycling is that you can totally change and transform items into something completely different, or just tweak them a bit to use them for a different purpose. In this garden space, that's exactly what was done.
My husband taught me how to solder when he helped me make this amazing copper faucet! You can get all of the supplies you need at Home Depot in the plumbing department. Copper is so trendy right now and it's perfect on this upcycled outdoor sink.
This car parts washer is usually used for degreasing grimy car parts but I transformed it into a gorgeous outdoor gardening sink. We ran water to the sink using an existing hose bib. Then, I painted it one of my favorite colors, kelly green.  I upcycled a wooden cutting board to make a table top to have an area to pot flowers for my vertical garden area. This garden sink also has a convenient little shelf underneath to hold my gardening tools.  The adorable lights were upcycled from antique fishing nets I found at the Antique Mall in the fishing section. To the right of the sink, I used some of the extra copper left over from the faucet and made these convenient little hooks to hold my hose and gardening apron.
Finally, I used an old garden gate, spray painted it with cooper spray paint so it ties into the sink and mounted it on the side of the house. Then, I hung pots of my favorite flowers that I got from Home Depot to create a vertical garden without taking up space on the patio! I also used couple of tree stumps to serve as an side table when I need a break!  I used old plywood and cut out the arrows with my jigsaw. I can't get enough of the flowers and sunshine this time of year!  This was so fun to switch things up and do a space outside!
The rug and gardening tools and accessories came from World Market.
This month's theme was "May Flowers" for our monthly blog hop so I knew I wanted to share this outdoor garden space I made for Creating with the Stars. Don't forget to head over and see the other "May Flowers" projects!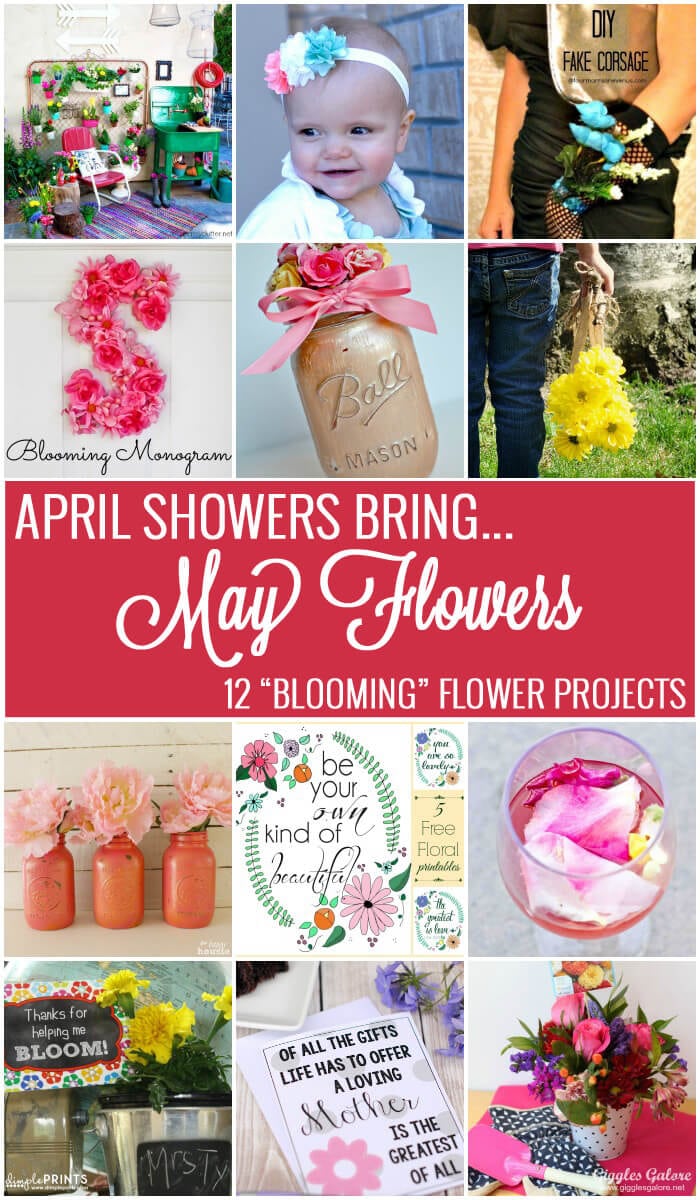 Classy Clutter |  Bombshell Bling  |  Four Marrs One Venus
Thatís What Che SaidÖ  |  The Cards We Drew  |  Cherished Bliss
The Happy Housie  |  52 Mantels  |  Sweet Cís Designs
Dimple Prints  |  Crazy Little Projects  |  Giggles Galore