Remember this post…?
"What? Didn't you JUST re-do this very breadbox??" you ask.
"Yes, I did, but I can't make up my mind for the life of me." I reply.
I have a problem. I can hardy EVER make up my mind for what I want in my home. Maybe it's because I have a zillion ideas and I can't organize my ideas in my head? Maybe it's because I have SO much inspiration from blogland, magazines and my Interior Design class? Maybe I am just crazy?
Whatever the reason, I have decided (i think) to keep a black and white theme in my kitchen. I decided because every time I am shopping or looking for decor, paint, fabric, etc… I am naturally drawn to black and white. I just love the look.
(PS Savannah's mom, who has an absolutely gorgeous home, has a black and white kitchen that I have been OB.SESSED. with ever since I saw it! Maybe she will let us feature her kitchen one day! hehe!)
She also has her own cook book (I think her second edition is coming out soon) with INCREDIBLY yummy recipes! She's an amazing lady!
Which leads me to today's project. The once dark green, then cheery yellow and now a sassy black! I also added some scrapbook paper, using ModPodge, to the top and the inside for a little more contrast than plain black. I really think the crystal knob pops even more and looks super BLINGY against the black. I'm a bling queen in case you haven't noticed…
Before
After Before part 2
After
What do you think? Like? Love? 
I'm really enjoying the black for now! Even my hubby agreed it's very "Mal". Is it weird that a breadbox totally shows my style?? haha ooooh well! I love it!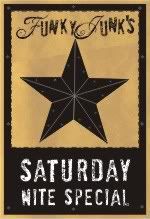 Join the CC squad!
Subscribe to our email list for FREEBIES including this *FREE* Home Sweet Home Printable!
Join now!