Bake Craft Sew Decorate: DIY Banister Decor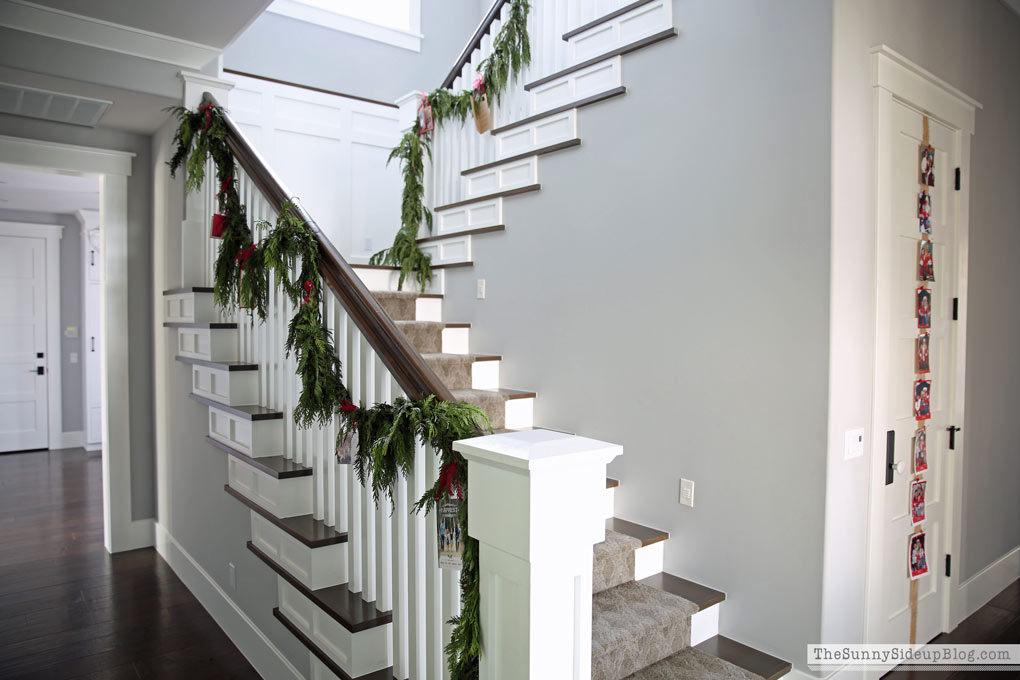 Hello Classy Clutter readers! Quick introduction for those who don't know me! My name is Erin and I live with my husband and three kids in sunny San Diego. I write the blog Sunny Side Up where I share everything I love – decorating, organizing, fashion, favorite things and the sunny side of real life around here. 😉 Three years ago we finished building our first custom home and I have been putting my stamp on the place ever since. Today I'm sharing a fun way to personalize and decorate your staircase for Christmas.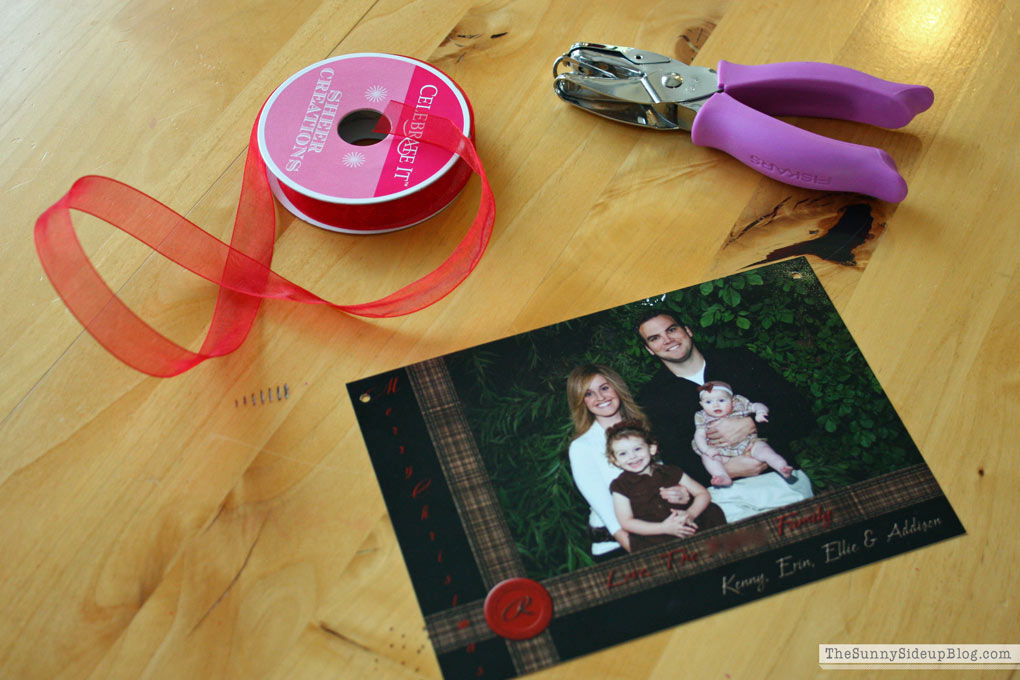 My husband and I started sending out family holiday cards 12 years ago when we had our first baby. I have always loved displaying cards from our family and friends each year, but I also wanted a fun way to display our personal family cards. So one day I got out some red ribbon, a single hole punch and one of each of our past family Christmas cards and got to work! For single cards like the one above I just punched one small hole in each top corner.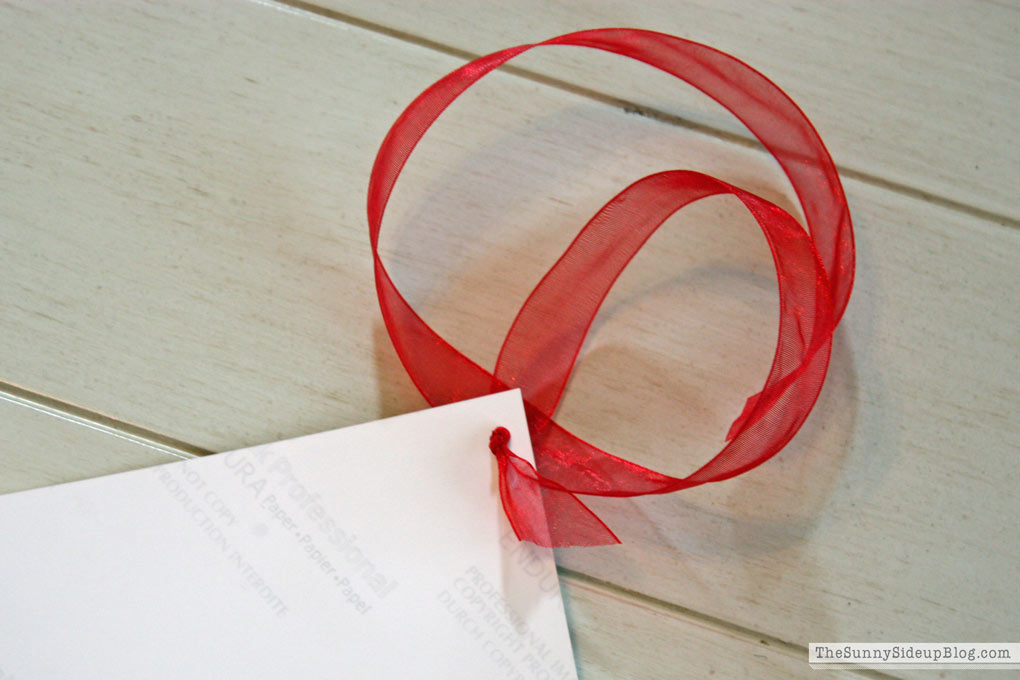 I looped the ribbon through and tied it in the back.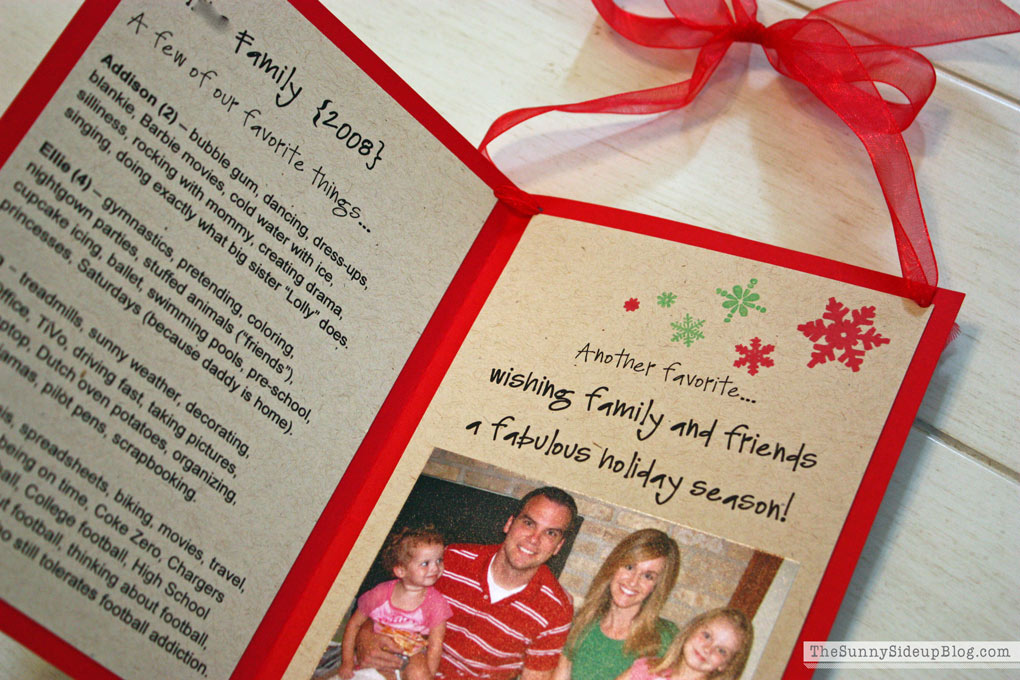 For cards that opened up I punched 2 holes in the corner so that the card could be displayed slightly open. (Yes.. I used to make our Christmas cards. That stopped abruptly when baby #3 came along and hasn't been done since.. ha!) 🙂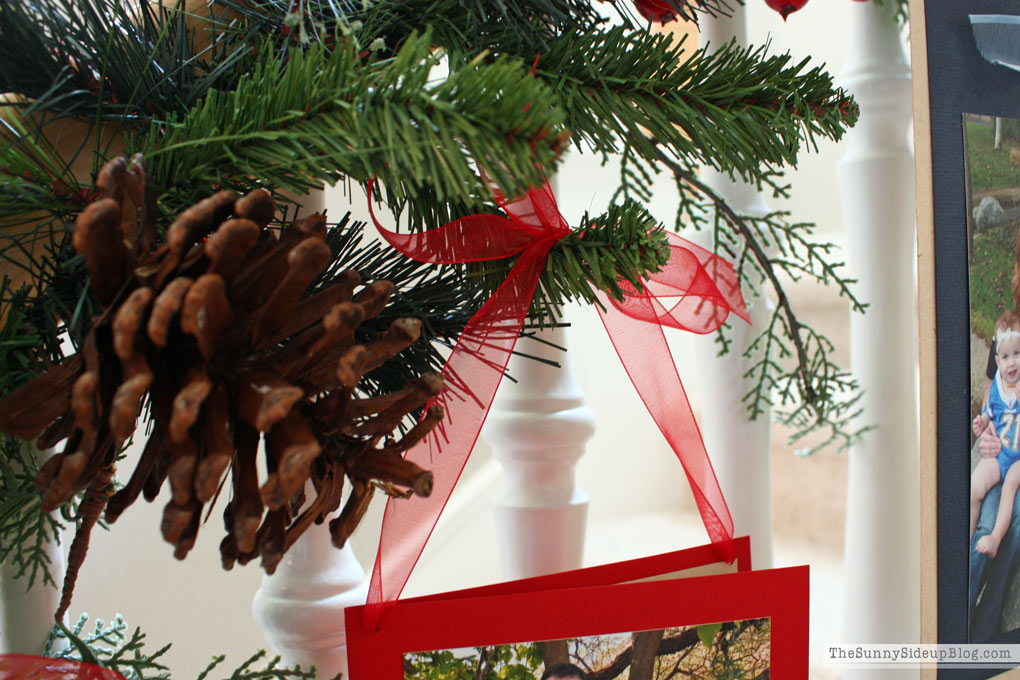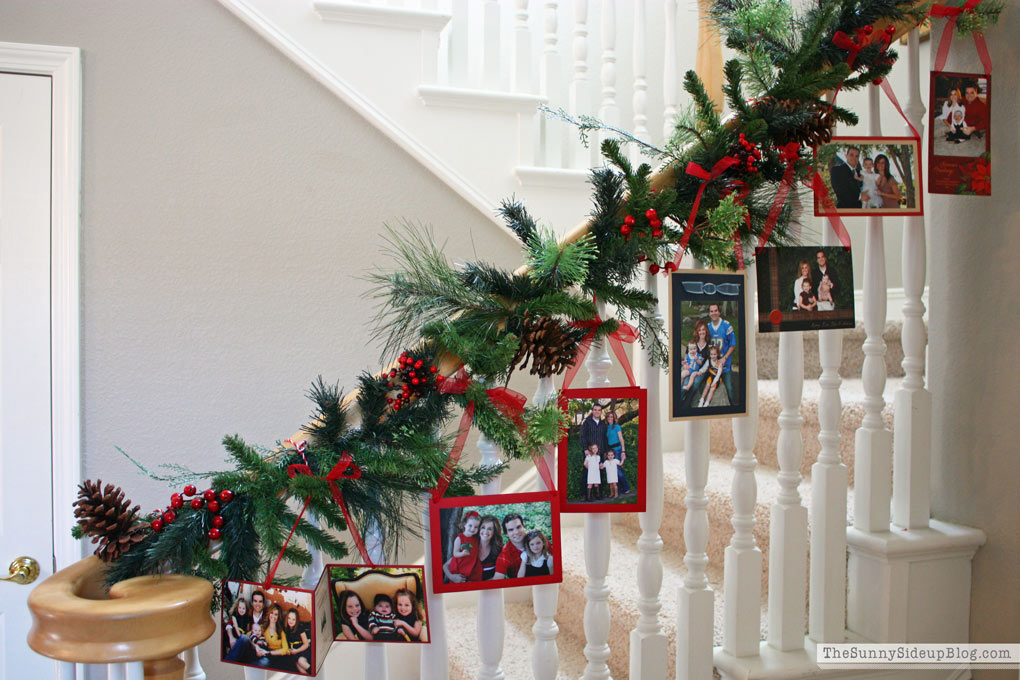 This is how our Christmas card staircase banner turned out in our previous house! I put the photos in order and loved being able to see how my family was growing each year by looking at the cards.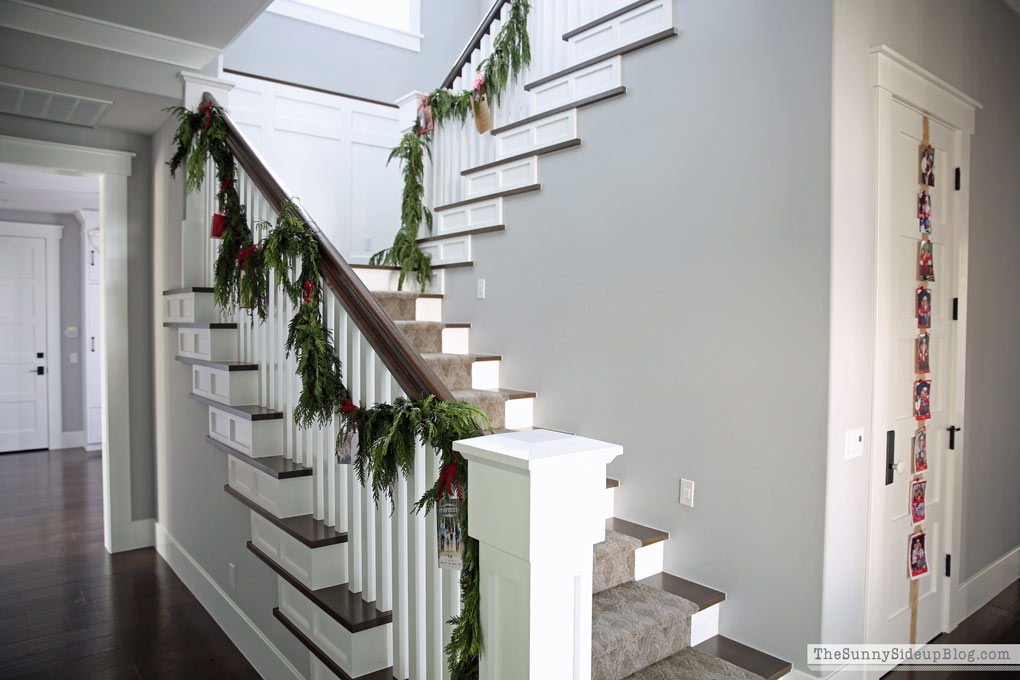 In our current home we have a larger staircase which is good because we were running out of room for our cards. 😉 This is what my staircase looked like last December.


I used fresh garland and spaced our Christmas cards out along the greenery.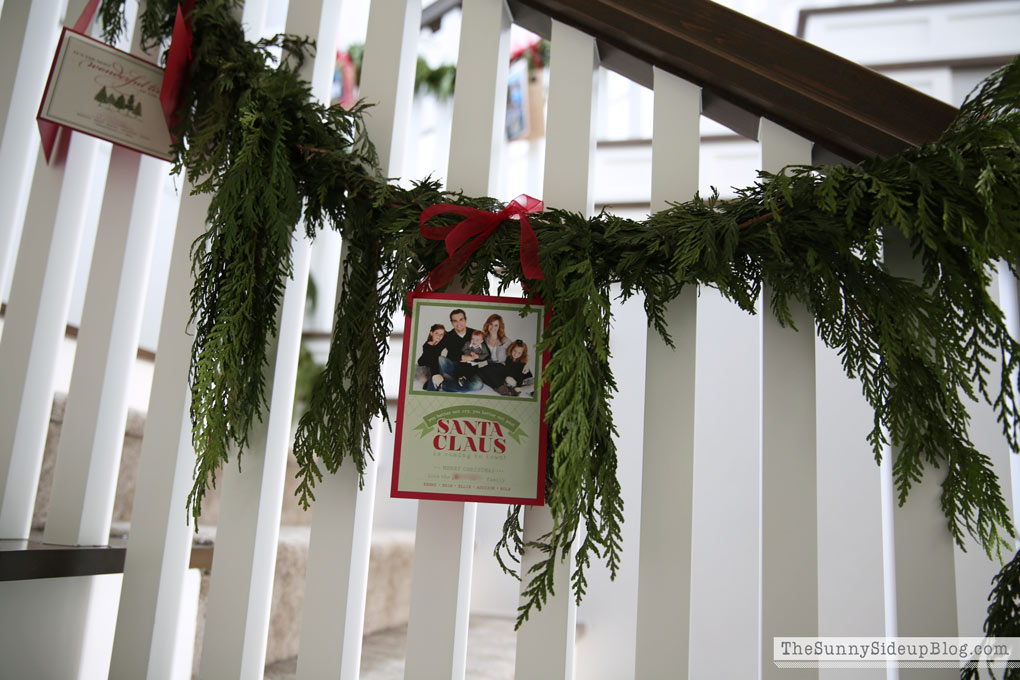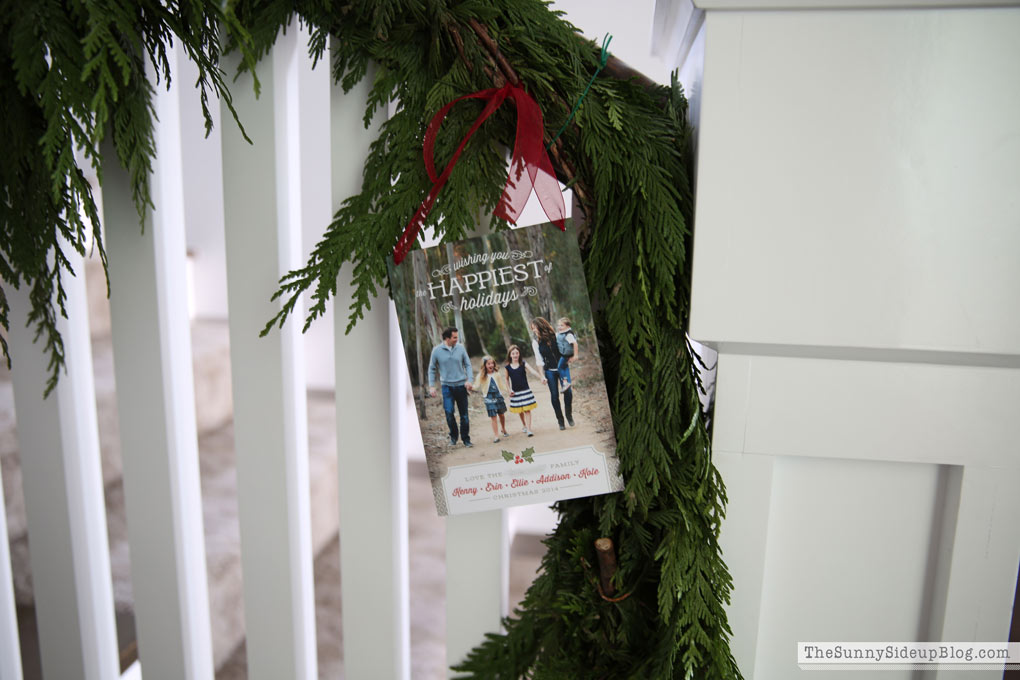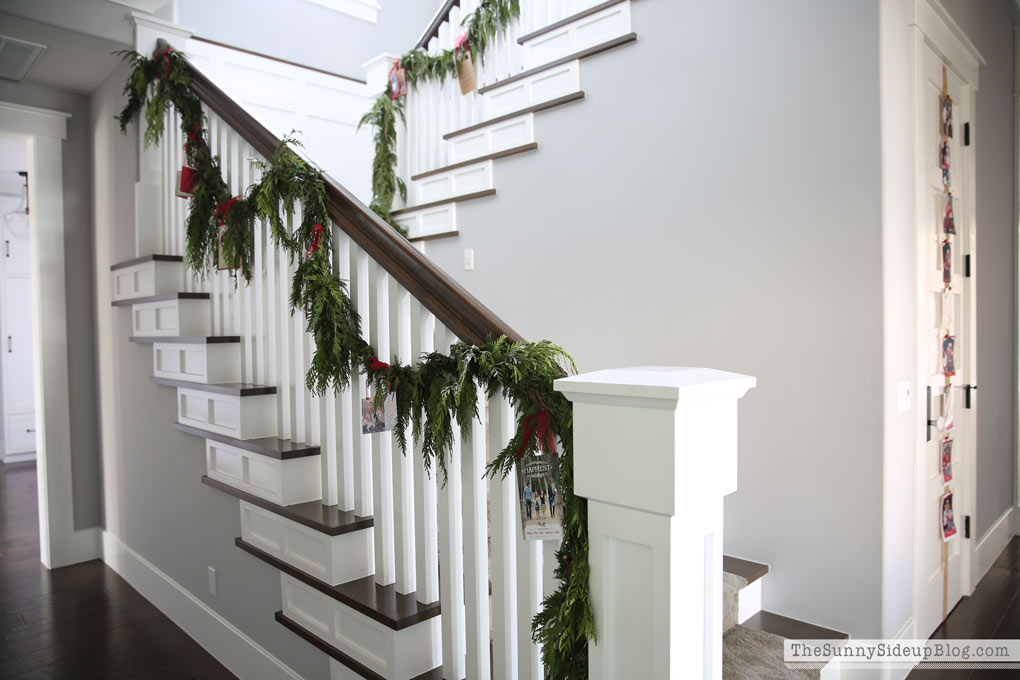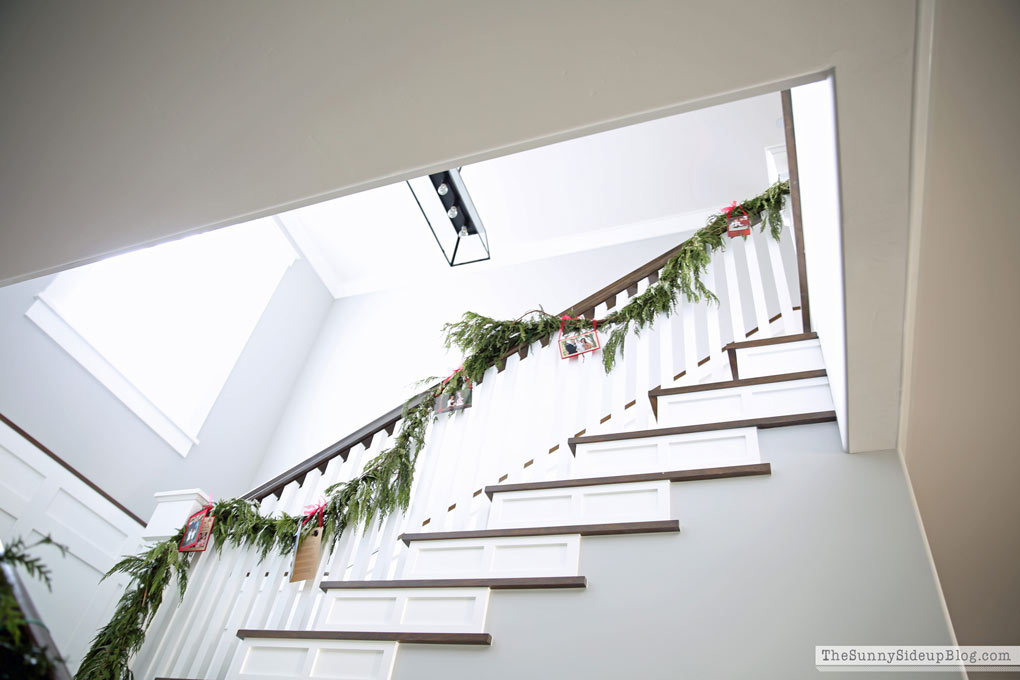 A view looking up!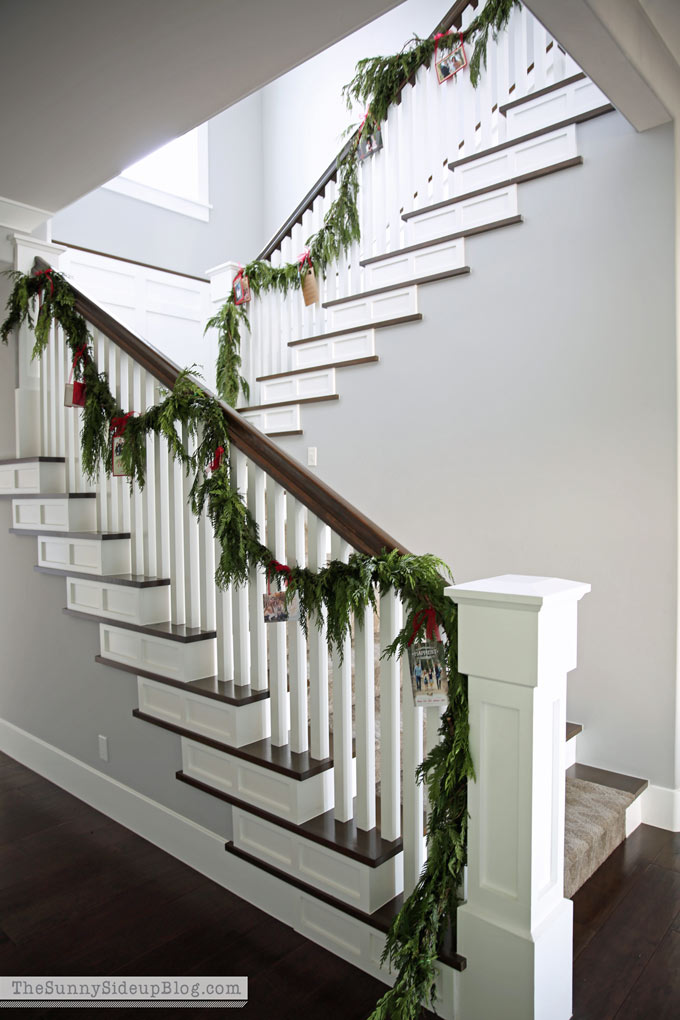 Every year family and friends who visit love our Christmas card stair garland! It has become a family tradition to display our cards this way and my kids get excited every year when it goes up. 🙂
Here is a peek of a couple of rooms in my house decorated for Christmas last year…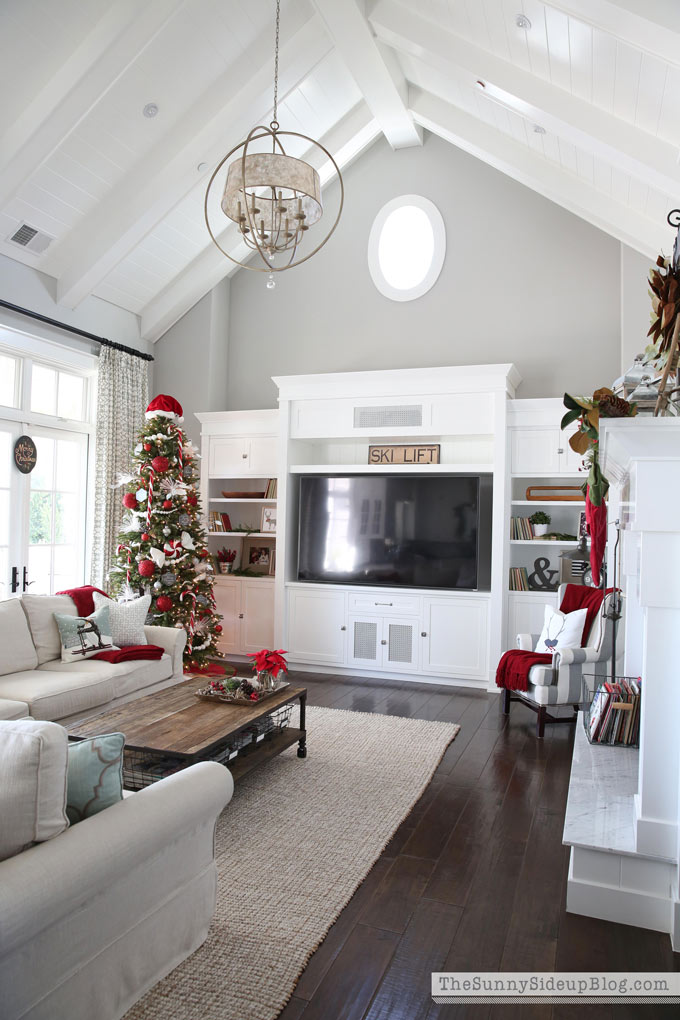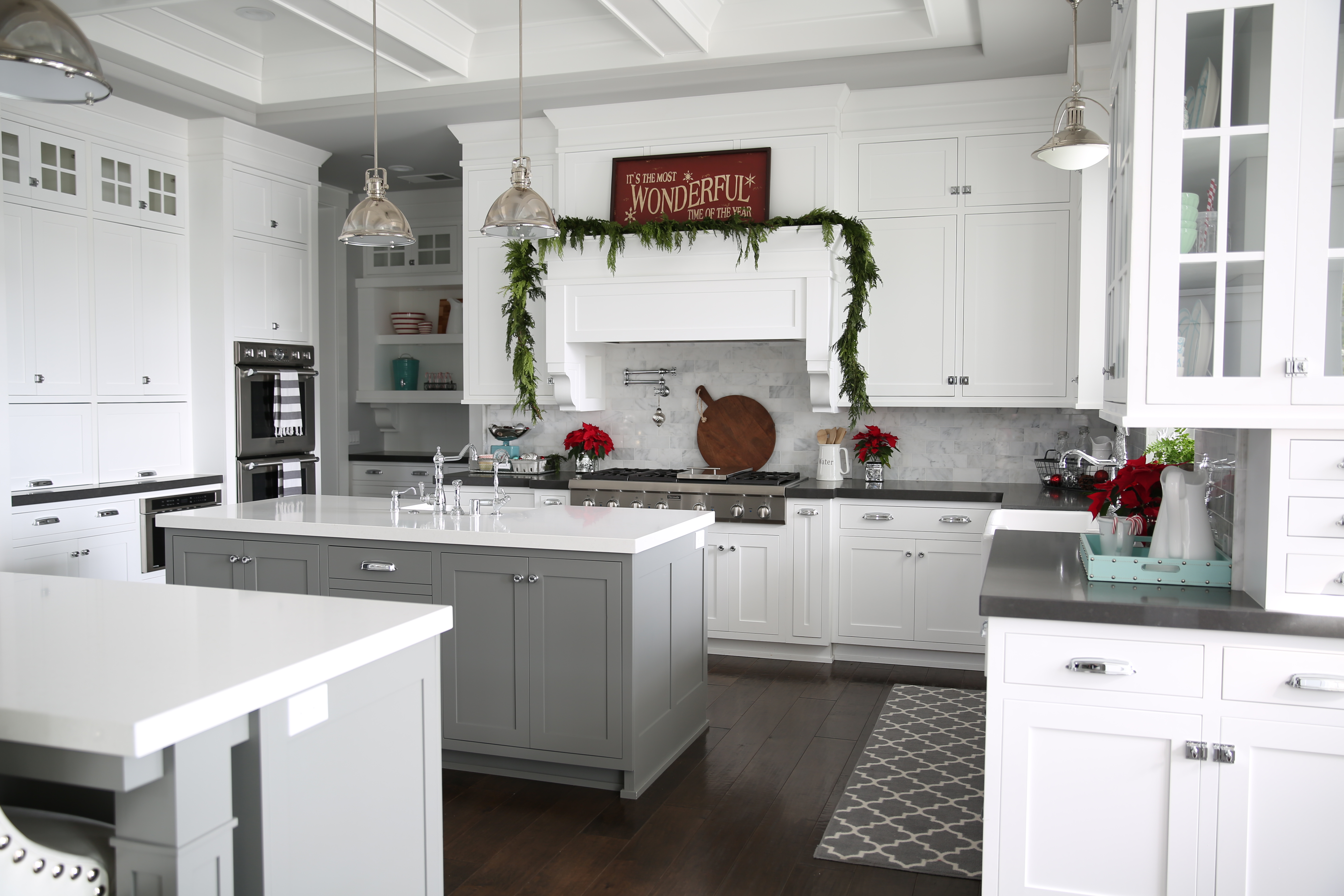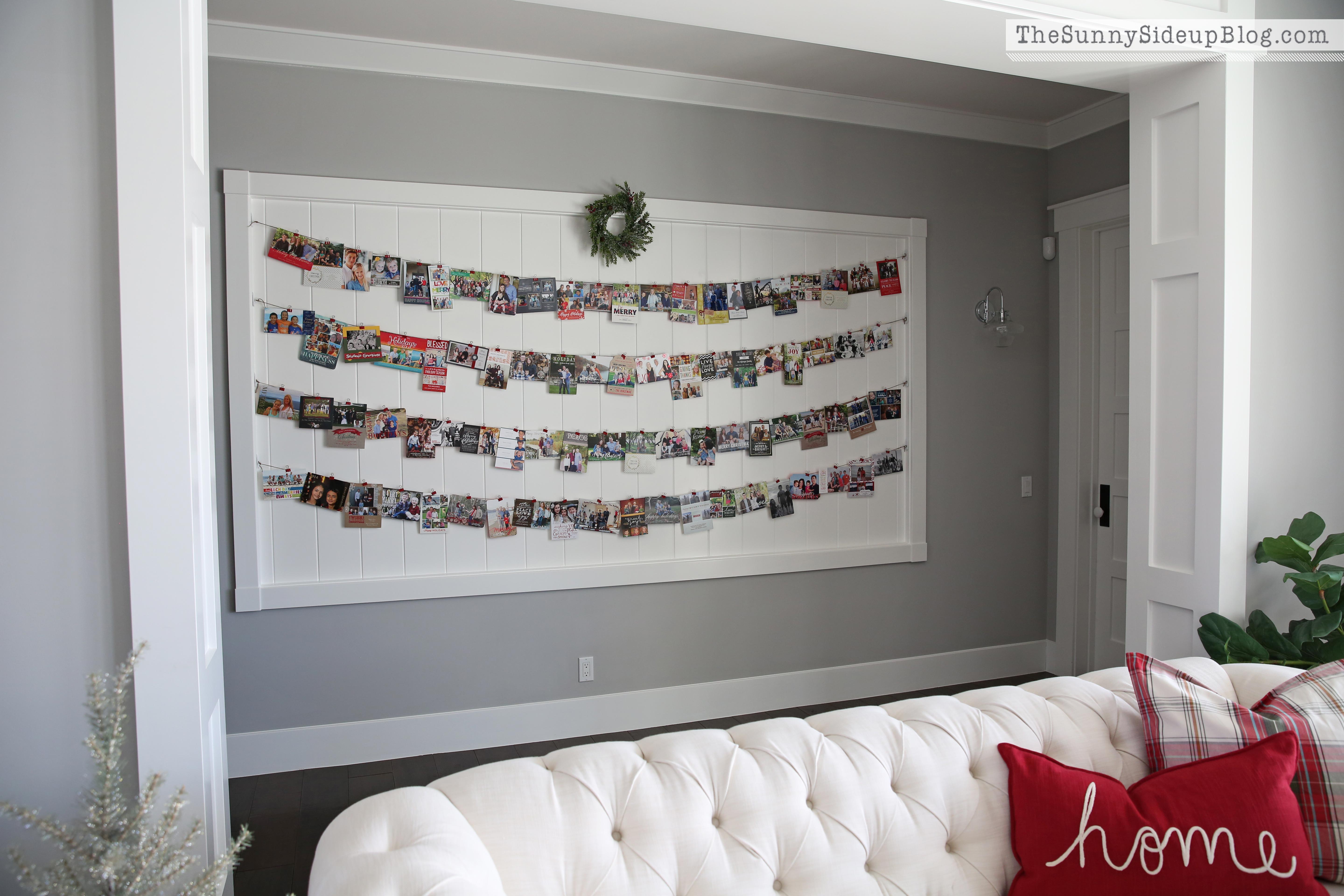 Along with how I displayed Christmas cards from loved ones in my formal living room. I have a lot of fun things in store for this year and would love it if you'd stop by and make yourself at home! Make sure to sign up for my e-mail list so you don't miss a post! Sunny Side Up is a happy place to hang. 🙂
Thank you so much to Mallory and Savannah for letting me stop by today! Happy holidays everyone!