I am so in love with these amazing laundry rooms. There is something about a gorgeous laundry room that just makes me so happy. These laundry rooms are just the cutest as well as functional. I don't know about you but with having 4 kids I feel like sometimes laundry is never ending, so I enjoy having a cute as well as very functional laundry room. All of these are amazing ideas, which one is your personal favorite?
Polka Dot and Stripe Machines – Don't you just love the polka dots and stripes.. so fabulous!
Simple Brick Laundry Room – I love the color the brink adds to the whole room.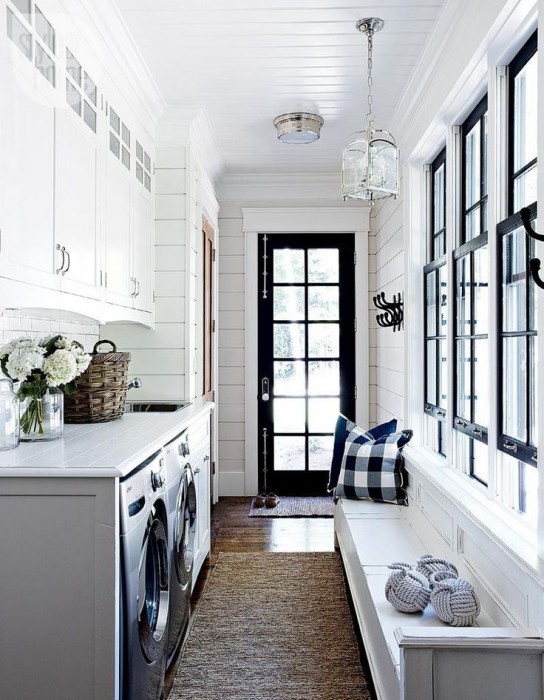 Shades of Blue – Adding the different shades of blue adds a different dynamic and doesn't make the room look like theres to much of the same color. I love it!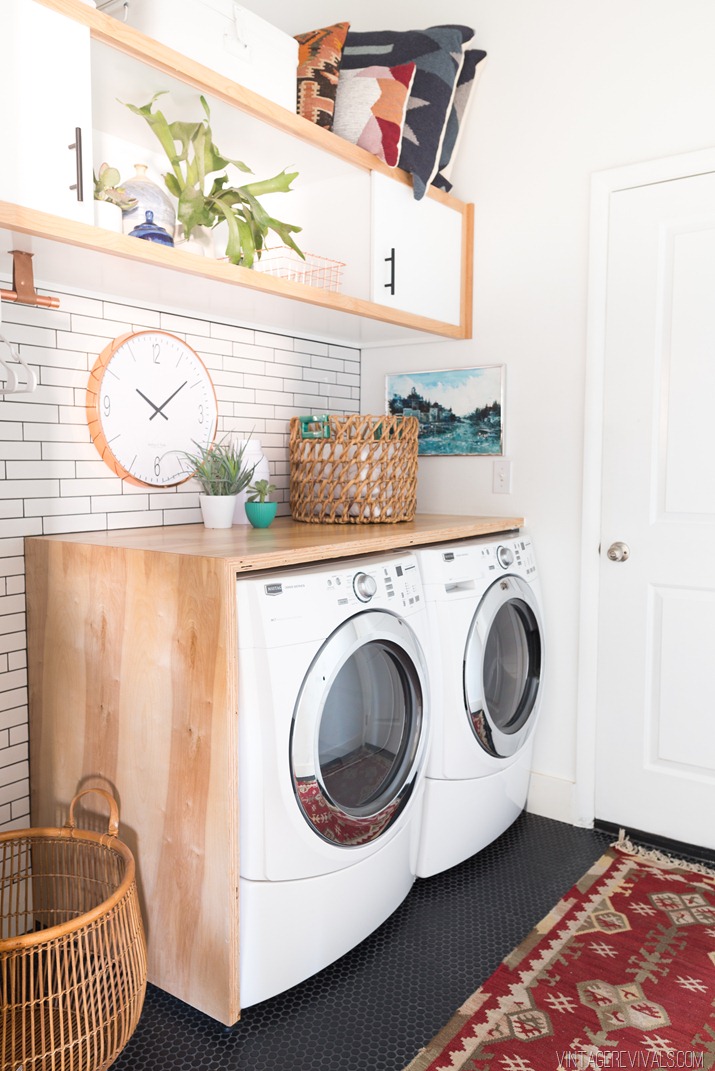 Beautifully Organized Laundry Room – This shelving is just amazing. I love the tiles used on the wall it just adds so much to this room.
Rustic Farmhouse Laundry Room -I would love to have this set up it would be so nice to do laundry on this huge table. This room looks so adorable and fun.